Understand the world of solar energy possibilities and step into the world of solar panels! Learn a lot about different technologies and trends, types of solar energy systems appropriate for different situations.
The course will include sessions on:
Fundamentals of solar energy
Solar panel installation and related issues
Calculating energy needed and dimensioning an installation
Working out economic returns on investment and amortization time
Financing mechanisms for solar panels
Solar energy policy in different countries
The course is for anyone with no prior experience as well as for those of you who already have some experience and want to go deeper into solar energy.
The details of the course are as follows:
Date: 2nd-3rd December, 2015
Time: 9 AM- 5 PM
Where: CICP, 21 rue Voltaire, 75011 Paris
Please register here.
—
About the Solar Guru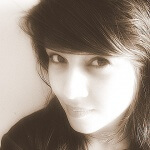 Suman Kasana is an Economics Graduate. She has been a part of the Climate Change Movement since 2009(Copenhagen). She has been actively involved with various organizations such as Greenpeace India, Indian Youth Climate Network & Plant For The Planet working on various campaigns related to Environment and Climate Change.  She was the organizer of the first Plant for the Planet Academy in India, where she trained 450 plus students on the issues related to Climate Change and Global Justice. She has been actively involved in pushing for Solar Subsidies in the Capital City of Delhi. During her time at the Ministry of External Affairs (energy Security Department), she had done a policy review of India's  mega mission on Solar Energy (Jawaharlal Nehru National  Solar Mission).